By
Ken Hightower
on Thursday, January 14th, 2016 |
Comments Off

on Custom Size Natural Latex and Foam Mattresses for Temecula CA
If you are looking for a custom size all natural or foam mattress in Temecula CA  then Arizona Premium Mattress Company offers you many choices and comfort levels. Having our own mattress factory  in Phoenix for over 20 years means our experience is on your side. Every day we make custom size mattress made with Eco-friendly poly foam or our all natural latex foam depending on your budget. We offer as an example a short Queen poly foam mattress 8″ thick from $295. These are very popular RV mattress sizes and we ship to anywhere in the U.S. including Temecula CA
Custom Mattress for RV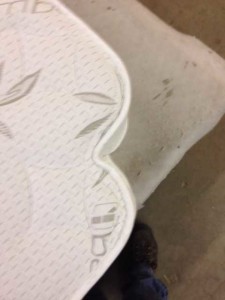 Custom Foam Mattresses for Temecula CA Wholesale to Public
We offer not only great prices but the highest quality custom foam and latex mattresses anywhere in the country, not just Temecula CA . We ship our custom mattresses nationwide via compress and roll method which means UPS can deliver to your doorstep. You won't need to borrow your neighbors pickup.
So here's how it works, submit to us the specifications you are looking for including a template (drawing) of the custom size mattress you are replacing or need. If it's just a simple rectangle then only the height, width and length is needed. We can then have one of our mattress experts contact you with options for firmness choices, type of foam, etc.  Here are some of our foam mattress designs we make on a regular basis Custom Mattresses
Factory Direct Custom Foam Mattresses Save You Big Money
Just imagine trying to buy a custom latex mattress from a sleep shop or RV dealer in Temecula CA and the cost associated with that vs a phone call or email to us? Buying direct will always save you money and you are buying from our factory in fact many of the RV dealers come to us for custom size foam mattresses and of course will mark it up tremendously. Why not just cutout the middleman?
Some of our custom RV mattresses have been made where the left side of the bed is a different firmness than the right side of the bed. Bet you didn't know that was even possible outside the air bed world but yes, this is everyday stuff for us. Recently we made an 8′ by 8′ mattress for an NBA all star and former member of the Los Angeles Lakers. If we can do that, we can do anything you might need in Temecula CA .
Call us today for your Custom size foam mattress at 888-773-7326 or click the "Order Online" button at the top of this page.